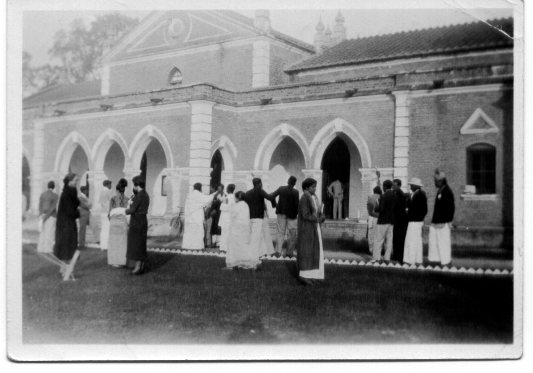 After a service at Jumna Church, Ewing Christian College, Allahabad, late 1930s. From the Rice Collection. (courtesy Special Collections, The College of Wooster Libraries.)
Protestant missionaries first went to South Asia from Denmark and Great Britain in the 1700s. The first American missionary, Adoniram Judson, went to Burma in 1813 with the support of the American Baptist church. American Presbyterians arrived in South Asia in the 1830s; Methodists in the 1850s; and most of the mainstream denominations were well established by 1920. The early to mid-1970s brought a substantial reduction in activity by mainstream denominations such as Presbyterian, Lutherans, Methodist, and Mennonites. Many evangelical groups, however, including the Seventh Day Adventists, maintain active missionary work in South Asia .
Because of the difficulty in distinguishing foreign missionary from indigenous Christian activity, both have been included in this guide.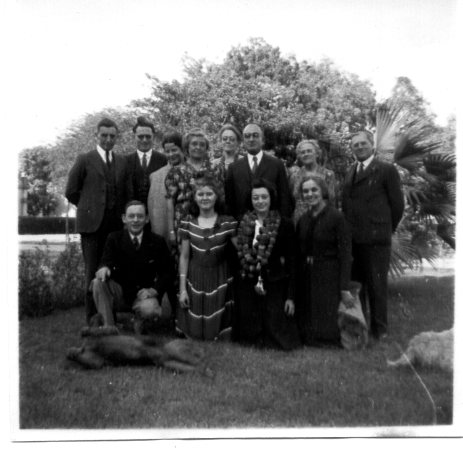 Presbyterian missionaries in Allahabad, India, 1941. From the Rice Collection (courtesy Special Collections, The College of Wooster Libraries.)